Anna Wallerman
Anna Wallerman specializes in civil procedure and EU law. Her research interests lie in the interrelation between the European and national judiciaries, and she is particularly interested in judicial decision-making and the role of courts and judges in modern democratic society.
Anna is an associate senior lecturer at the University of Gothenburg, a Max Weber Fellow at the European University Institute (2017/18) and a Ragnar Söderberg postdoctoral fellow. She holds an LL D from the University of Gothenburg, and has been a visiting researcher at the Institute for European and Comparative Law at Oxford University and at the Rechtwisserschaftliches Institut at the University of Zurich.
Anna is currently working on a project provisionally entitled As You Sow, So Shall You Reap?. The project uses legal empirical methods to explore the forms of communication between national courts and the European Court of Justice when requesting and delivering preliminary rulings, with the aim to establish whether and how national courts are able to influence the development of EU law through the preliminary reference procedure.
Publications
2016
2015
2013
2012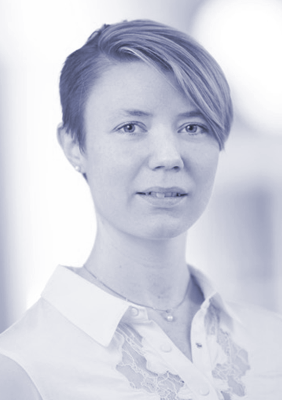 Contact details
Tel. 031-786 6342
Email: anna.wallerman@law.gu.se 
Room number: C606
Postal Address: Box 650, 40530 Göteborg
Visiting Address: Vasagatan 1 ,
41124 Göteborg