Urška Šadl
Urška Šadl
Professor of Law
Appointed professor at the EUI in September 2016. Her primary research interests include the empirical studies of European courts and their jurisprudence, the language of courts, the theory and practice of judicial precedents as well as topics in European constitutional law more generally. She is joining the EUI after working at iCourts centre of Excellence for International Courts at the Faculty of Law in Copenhagen. She obtained her BA and Master degree in law from the Faculty of Law in Ljubljana. Urška also holds a LL.M. degree in Legal Studies from the College of Europe in Brugge and a PhD degree from the University of Copenhagen. She has completed research stays at King's College, London, Institute of European and Comparative Law at the University of Oxford and most recently visited the University of Michigan as Michigan Grotius Research Scholar. Her research appears i.a. in the European Law Journal, the European Law Review, the European Journal of Legal Studies and the European Constitutional Law Review.
Research Projects
NoLesLaw (Network of legal empirical studies), with Johan LINDHOLM (Umeå) and Suvi SANKARI (Helsinki), an initiative funded by the Nordic Research Council (from January 2017 – December 2018). No-Les-Law brings together a group of original thinkers, motivated by the desire to develop and promote novel approaches to legal research that favor data over speculation. The initiative is primarily motivated by the desire to investigate the empirical foundations behind theoretical claims, and examine the potential impact of legal rules on daily practice and policy making of European and international legal institutions. Furthermore, the initiative is striving to develop a continuous dialogue between legal scholars and social scientists that ask the research questions of how law and courts work, and computer scientists and mathematicians who have the necessary technical expertise in developing novel research methods that can answer these questions. Finally, the initiative is driven by the lack of dissemination outlets of legal empirical research, which does not follow the large-N research agendas common in the United States, including discussion platforms such as workshops, data sharing websites, and empirically oriented law journals.
D2D (From dogma to data), with Henrik Palmer Olsen (Copenhagen) The project is funded by the Danish Free Research Council (December 2014 – November 2017). The project investigates how international courts make law through case law, using automated processing of textual contents and network analysis of legal texts.
Supervision Interests
"I welcome PhD proposals that deal with the jurisprudence of the European Court of Justice, and all matters judicial law making. I will be particularly happy to supervise students that are willing to develop novel research methodologies to gauge legal change or are up to the challenge of applying existing legal empirical methods. I give priority to proposals, which focus on judicial responses to broader developments (and current issues) in the European Union. For more information in this regard please see current courses and teaching activities.
As a supervisor I am easily approachable and considerate. I value straightforward communication and constructive criticism. From my supervisees I expect commitment to their project, clear focus on their goals, and the ability to work independently"
Related links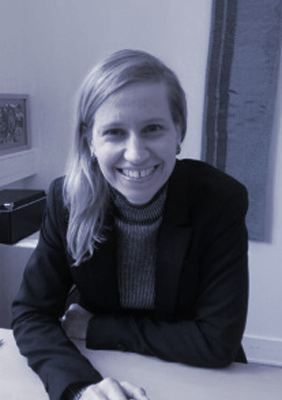 Contact details
Tel. [+39] 055 4686 363 / 275
Email: Urska.Sadl@EUI.eu
Administrative Assistant: Agnieszka Lempart
Postal address: Law Department | Via Bolognese 156 | 50139 Florence – Italy (Villa Salviati, Manica – Office SAMN 221)
Working Languages: Slovene, English, Danish, German, Croatian, French