Daniel Friedrich Behn
Postdoctoral Fellow
Daniel Behn, LLM, JD, PhD is a Postdoctoral Research Fellow in International Dispute Settlement at the PluriCourts Centre of Excellence, Faculty of Law, University of Oslo. He is an Associate Editor for the Journal of World Investment and Trade.
Daniel Behn's scholarship focus on the interdisciplinary study of international courts and tribunals. He has written extensively about the sociological and normative legitimacy of international tribunals with a specific focus on international arbitration. His work is empirically orientated and applies quantitative social science methodologies to the study on international adjudication. Currently his work deals with issues of legitimacy and legitimation in investment arbitration, responses to the backlash against investment arbitration, and theories of arbitrator behavior.
Dr Behn holds a JD from Tulane University School of Law, where he was the Executive Editor of the Tulane Journal for International and Comparative Law. He received an PhD in Public International Law and and LLM with distinction in International Dispute Settlement from the University of Dundee where he was the Ibrahim Shihata Fellow in international law. He currently sits on the Executive Council of the Yale Policy Sciences Society.
His most recent article (with Malcolm Langford), Managing Backlash: The Evolving International Investment Arbitrator is forthcoming in the European Journal of International Law and won the Young Scholar Prize at the European Society of International Law Annual Conference.
A copy of Daniel's CV is available here
A link to Daniel's SSRN page is available here
A link to the Investment Pillar projects at PluriCourts is available here
With its new, unique databases, the investment team at PluriCourts has contributed to establishing the Centre as a hub for empirical legal research on investment arbitration – and is shining some empirical light on the contested issue of investor-state dispute settlement.
Publications
Edited Volumes
Adjudicating International Trade and Investment Disputes: Between Interaction and Isolation (with Malcolm Langford and Szilárd Gáspár-Szilágyi) (forthcoming 2018)
Empirical Perspectives on the Legitimacy of Investment Treaty Arbitration (with Ole Kristian Fauchald and Malcolm Langford) (forthcoming 2017)
Journal Special Issues
The Present and Future Role of Investment Treaty Arbitration in Adjudicating Environmental Disputes (with Ole Kristian Fauchald) (2017) 18(1) Journal of World Investment and Trade – Special Issue
Peer-Reviewed Journal Articles
Managing Backlash: The Evolving Investment Treaty Arbitrator? (with Malcolm Langford) European Journal of International Law (forthcoming 2017)
The Revolving Door in International Investment Arbitration (with Malcolm Langford and Runar Lie) Journal of International Economic Law (forthcoming 2017)
Poor States or Poor Governance? Explaining Outcomes in Investment Treaty Arbitration (with Malcolm Langford and Tarald Berge) Northwestern Journal of International Law and Business (forthcoming 2017)
Glass Ceilings and Arbitral Dealings: Gender and Investment Arbitration (with Taylor St. John, Malcolm Langford and Runar Lie) Journal of European Legal Studies (forthcoming 2017)
Trumping the Environment: Empirical Perspectives on the Legitimacy of Investment Treaty Arbitration (with Malcolm Langford) (2017) 18(1) Journal of World Investment and Trade
Promoting Renewable Energy in the EU: Shifting Trends in Member State Policy Space (with Ole Kristian Fauchald and Laura Létourneau-Tremblay) (2017) 28(2) European Business Law Review 217
Judging the Misapplication of a State's Own Environmental Regulations (with Laura Létourneau-Tremblay) (2016) 17(5) Journal of World Investment and Trade 823
Legitimacy, Evolution and Growth in Investment Treaty Arbitration: Empirically Evaluating the State-of-the-Art (2015) 46(2) Georgetown Journal of International Law 363
Governments under Cross-Fire? Renewable Energy and International Economic Tribunals (with Ole Kristian Fauchald) (2015) 12(2) Manchester Journal of International Economic Law 117
The Relevance of the UNIDRIOT Principles in Investment Arbitration (with Giuditta Cordero-Moss) (2014) 19(4) Uniform Law Review 570
Book Chapters
Arbitration and its Contribution to the Development of the Law (with Giuditta Cordero-Moss) in Andrea Bjorklund, Franco Ferrari and Stefan Kröll (eds.), Cambridge Compendium of International Commercial and Investment Arbitration (CUP, forthcoming 2018)
The Performance of Investment Arbitration in Theresa Squatrito and Oran Young (eds.), The Performance of International Courts and Tribunals (CUP, forthcoming 2017)
Backlash and State Strategies in International Investment Law (with Ole Kristian Fauchald and Malcolm Langford) in Thomas Gammeltoft-Hansen and Tanja Aalberts (eds.), The Changing Practices of International Law: Sovereignty, Law and Politics in a Globalising World (CUP, forthcoming 2017)
Linking Climate Change Mitigation and Poverty Reduction: Reforming the CDM in Yves Le Bouthillier et al (eds.), Poverty Alleviation and Environmental Protection (Edward Elgar, 2012)
Tensions between the Liberalist and Statist Approaches to Energy Trade Governance (with Vitaliy Pogoretskyy) in Andreas Goldthau and Caroline Kuzemko (eds.), Dynamics of Energy Governance in Europe and Russia (Palgrave, 2011)
Allocating Allowances under the EU Emissions Trading Scheme: Assessing its Interaction with EU State Aid Rules in Bram Delvaux et al (eds.), EU Energy Law and Policy Issues (Intersentia, 2010)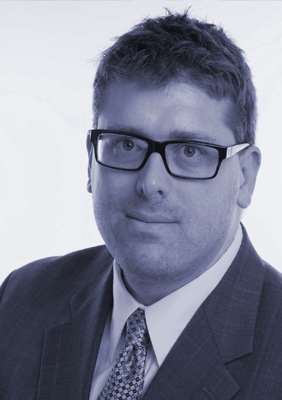 Contact details
Visiting address
PluriCourts
Domus Nova
5th floor
St. Olavs plass 5
0166 OSLO
Postal address
Postboks 6706 St. Olavs plass
0130 OSLO
Email: d.f.behn@jus.uio.no
Tel: +47-22859194